info

/

Welcome to a new world, the ET world !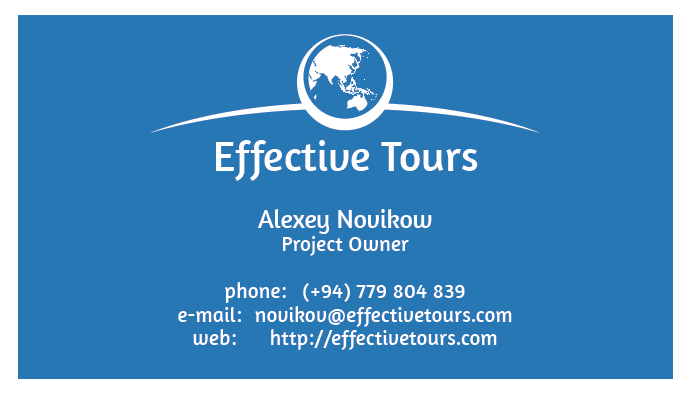 The concept oа Effective Tours is quite simple. We are doing simple, powerful and very comfortable Channel Manager with advance functionality. We are open for your advices. We are ready to fulfill the market requests. All we ask, is share your ideas, and help us to make Effective Tours better.
Argh… I forgot to say, Effective Tours is free of charge with it's basic functionality! That's true. We are the first Channel Manager on the market, which offers channel manager features absolutely free of charge.
Try it, enjoy it, and spread the word!
Your Alexey Novikov
CEO & Founder