Cases

/

Reservations Swapping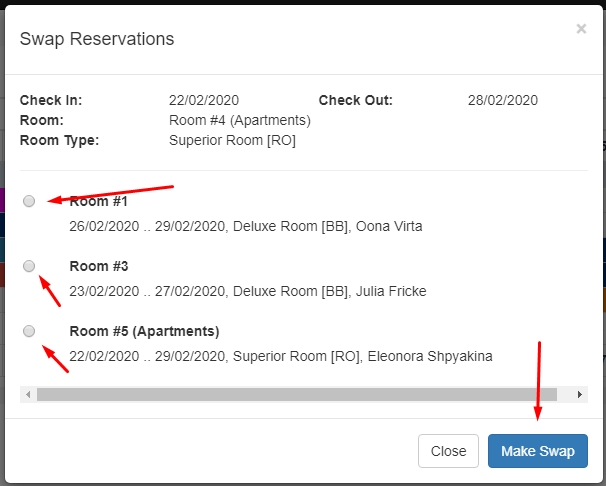 All hoteliers are dreaming about the 100% occupancy. And we definitely wishing you that. But managing the rooms allocation in this cases became quite complicated. Each new booking, increase the chance of creating a new gaps between the previous and the new booking. As a result, when you are nearly 80% full, your agenda looks like this: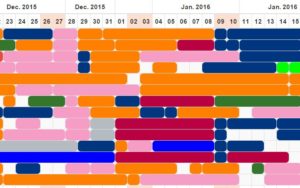 The longer the next booking, the more chances that it will be split between several rooms. 2 days in one room, 1 day in another one, then again back to the first room and then at the for 3 nights for another one. It's a headache for a hotel, but much worse, that it's very bad for a guests.
To avoid that, it's always a good idea to reallocate existing bookings, so they will go one by one, without any gaps between them. When you have free rooms, then it's not a problem, but when you are full like on the screenshot above, our new feature of Reservations Swap will help you a lot. With a few clicks, you can swap any booking with any other(s). Remove the gaps, and settle the problems.