If you already have your own web-site then you have two ways of Book Now button integration.
IMPORTANT: We are NOT collecting and NOT storing credit card details. All transactions happens directly on the Bank web-site to provide the highest security and eliminate card fraud risks.
Book Now link
As soon as your Mini-site is activated, simply link your web-site to your mini-site. You can attach the link to Book Now or Online Reservation buttons on your web-site. Click here for Nature Villa mini-site example. In this scenario, guests will choose the dates and get the list of the available options.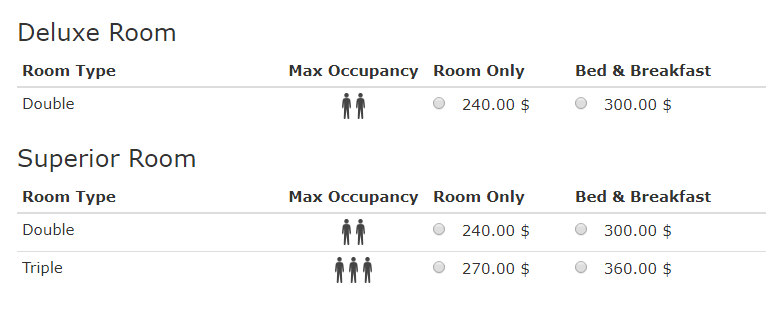 On the next steps, guests will be redirected to payment gateway. in case of successful completion of payment, the guest will receive a reservation voucher, relevant dates wil be blocked and automatically updated to all connected channels.
Onsite pre-request method
In this scenario, you can use iCal generated in Effective Tours to check property availability programatically on your side, offer additional options without leaving your web-site and in case of the guests are ready to book, redirect them with properly created POST request to your mini-site, where the guests can finalize the booking.
URL: https://effectivetours.com/naturevilla/landing
POST DATA:
  rt - ID room type
  acc - SGL/DBL/TPL/FULL
  food - RO/BB/HB/FB/AI
  sd - From date  YYYY-MM-DD
  fd - to date YYYY-MM-DD
  cnt - how many rooms
Contact us in case if you need any support.
---