Managing hotel rates is pretty simple. Just click on the date for the room type you want to change the rates and follow the instructions. Your default currency is always mentioned on the top.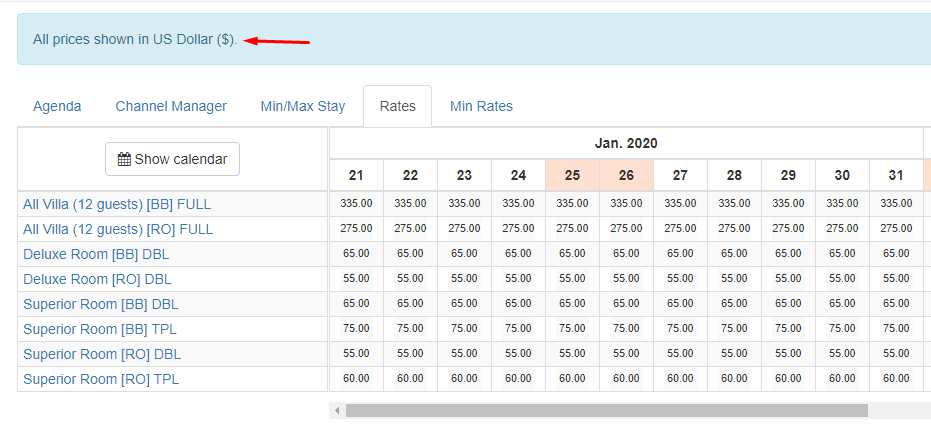 For your comfort the batch dialog will be opened by default. You can check on which day of week you want to update the rates and the period.

Please note, that the rates here might be Net or Rack and it depends from the configuration you did before.

More information
It's always a good practice to use Rates & Inventory preview, before pushing the rates to OTA. You can do it by clicking the relevant OTA button under the rate matrix. Please read more in our blog post Rate & Inventory preview.

Please note, that the final rates is calculated depends of your pricing model, markups and discounts. On the following diagram you will find the rate manipulation flow
Please watch our Rates setup screen-cast for more information.
---